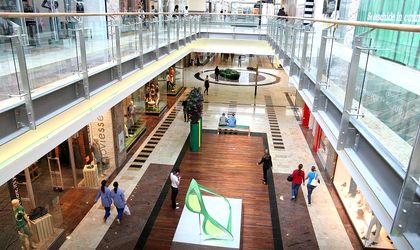 Baneasa Shopping City, one of the largest shopping malls in Bucharest, had a net profit of EUR 17.28 million in 2017 and a profit margin of 33 percent, compared to a net profit of EUR 15.34 million in 2016, when the profit margin was 30.2 percent.
The company behind the mall in north Bucharest is called Baneasa developments and it is owned by Gabriel Popoviciu. The 2017 profit was around 12 percent higher than the previous year, and the Baneasa mall holds the top position in terms of profit among Romanian shopping centres.
Popoviciu developed a total surface of 170,000 sqm in Baneasa, of which 44 percent is dedicated to housing, and the rest is occupied by Baneasa Shopping City, which 80,000 sqm and 364 stores, and the office development called Baneasa Business & Technology Park. Popoviciu has invested around EUR 256 million in the project.