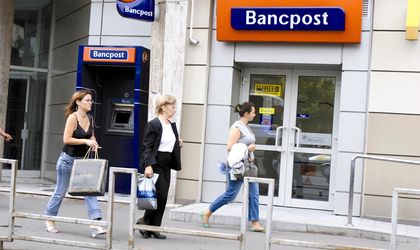 Bancpost reported a net profit of RON 19 million in the first quarter of 2016, according to a company statement.
Operational expenses decreased by 9.5 percent year on year, while loans and deposits remained largely stable. The bank's loan-to-deposit ratio gross stood at 75 percent (from 78 percent at the end of 2015).
The capital adequacy ratio increased to 21.76 percent, compared to 20.51 percent at the end of 2015 and 18.75 percent in December 2014.
"Our strategy and our financial results in 2015 have created a sound basis for sustainable growth for Bancpost, which led to a strong first quarter performance. Our investments in brand development, channel optimisation and customer satisfaction will further enhance our positioning and financial results in the next quarters as well," stated George Georgakopoulos, CEO of Bancpost.
Bancpost is a universal bank in Romania, present for 25 years on the local market, with a network of 147 units and 7 corporate business centers, over 553 ATMs, 7,438 POS and 192 APSs. The bank manages a portfolio of more than 1 million retail, corporate and institutional clients.
Natalia Martian