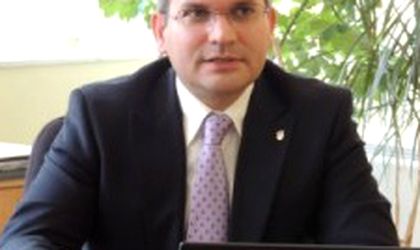 Banca Transilvania said that last year its operating income reached RON 2.8 billion and the net profit RON 1.23 billion, half of the result from 2015, including deferred tax income, compared to the previous year. At group level, the operating income reached RON 2.98 billion and the net profit RON 1.28 billion.
BT's assets amount to RON 51.8 billion, of which net loans represent RON 27.2 billion; customer deposits stand at RON 41.9 billion. BT was able to become the second biggest lender in Romania by assets, behind Austrian BCR and ahead of French BRD.
Moreover, almost 175,000 new loans were granted by BT to Retail, SME and Corporate clients in 2016. At the same time, income grew by 11.4 percent. The loan/deposit ratio also stayed at 70 percent at the end of 2016.
Horia Ciorcila, chairman of BT's Board of Directors, said: "2016 represented a new phase in consolidating the BT group and we are pleased that this year we delivered again better than promised.  It is essential for us to constantly improve the relationship with our clients, which is why we will invest extensively in the latest technologies to maximize the efficiency of our business model. We will continue to grow organically, financing the Romanian economy and making sure we value our competitive advantage of local decision-making. Our growth path will be prudent and responsible, aware of the multiple challenges of the local and European economic environment. On the other hand, we believe that the market consolidation process will continue and we are open to and interested in potential acquisitions, however, any such decision has to be rational and to make sense, adding value to our business."
Omer Tetik, Banca Transilvania's CEO, said "In 2016, we achieved good results in terms of organic growth and profitability, one year after the merger with and integration of Volksbank Romania.  As a network bank, with a well-trained staff, backed by advanced technologies, we address client needs. Although we do have high targets and ambitious plans, we maintain a prudent lending policy and an adequate provision coverage with respect to exposures."
On December 31, Banca Transilvania counted a portfolio of 2.82 million cards, generating transactions 25 percent higher compared to the similar period of the previous year. The bank's market share in terms of card transaction volume is 20 percent.
BT Club offered financial education courses to more than 8,000 local entrepreneurs, organizing 60 seminars across the country in 2016.
Georgiana Bendre