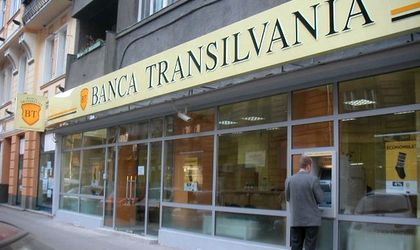 Banca Transilvania, the lender that is listed on the Bucharest Stock Exchange, has been accepted on STOXX, the operator of Deutsche Boerse Group's index business.
The bank was among the three companies that were added to the blue-chip STOXX Eastern Europe 50 Index, alongside Russian Transneft and Turkish Arcelik.
"Banca Transilvania is the the only company listed on the BVB that enters in the STOXX Eastern Europe 50 index, starting September 14 2016. This offers a representation to the most important 50 listed companies – leaders in various economic sectors – out of countries such as Russia, Turkey, Greek, Estonia, Poland, Hungary," said the BVB.
STOXX s a global index provider, currently calculating a global, comprehensive index family of over 6,000 strictly rules-based and transparent indices. The company maintains and calculates the STOXX Global index family which consists of total market, broad and blue-chip indices for the regions Americas, Europe, Asia/Pacific and sub-regions Latin America and BRIC (Brazil, Russia, India and China) as well as global markets.
Banca Transilvania recorded a net profit of RON 458 million in the first half of the year, up 141 percent compared to the same period of 2015.
Almost 70 percent of the bank's shares are owned by legal persons, while the European Bank for Reconstruction and Development holds a 11.4 percent stake.
Ovidiu Posirca