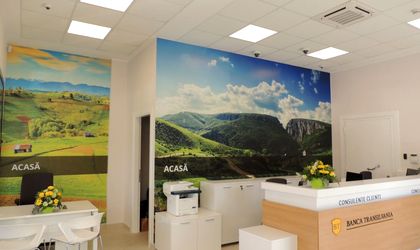 Banca Transilvania has extended its presence in Italy by opening a second branch in Rome. The lender has been present on the Italian market since 2014 and currently has over 3,000 customers.
BT said there are some 200,000 Romanians in the Rome region. There are a lot of firms in the commerce and construction sector that belong to Romanian citizens, according to the bank.
"We continue our expansion in Italy to support the Romanian entrepreneurial spirit even abroad and the get close to the communities of Romanians," said Gabriel Nistor, the deputy general director for retail banking at Banca Transilvania.
BT has 12 employees in Italy, who are both Romanian and Italian citizens.
The most popular services at the BT Italia were wire transfers to BT Romanian and the mortgage loans for acquisitions in Romania.
The lender providers in Italy products for both the retail and corporate segments such as deposits, online banking and the issuance of debit cards.
BT has over 7,300 employees, 550 banking units and 2.2 million clients. The EBRD and the IFC are its international shareholders.
Ovidiu Posirca