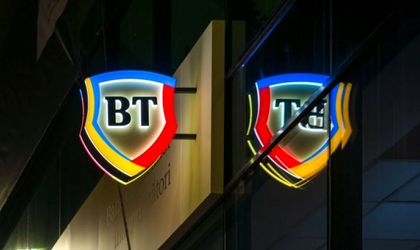 The Banca Transilvania Financial Group, through BT Investments, has become the main investor in the EUR 300,000 financing round launched by Ebriza. BT has invested in Ebriza in order to further their support of entrepreneurs and SMEs, who can better manage their businesses through Ebriza.
BT is joined in this round by Risky Business, the acceleration fund in Cluj, Marcelus Suciu, the founder of Marty Restaurants, and Dan Isai, the founder of Salad Box.
This investment round brings the Romanian startup founded by Cristian Dinescu and Alexandru Mareș to a valuation of EUR 1.5 million just one year after their first round of investment and
them joining the Risky Business accelerator, when Ebriza reached a valuation of EUR 500,000 with an initial investment round by Risky Business and Marcelus Suciu.
Ebriza completely transforms the concept of the cash register, as well as that of sales and business administration software: these will be accessed online, non-stop, from any device, tracking the company's activities, stocks and sales in real time. Ebriza also integrates HORECA, retail and services businesses with their suppliers or service providers, as well as ordering or reservations apps through a marketplace open to any developer.
Omer Tetik, CEO at Banca Transilvania, said: "We are happy to invest in this startup, which will help SME clients better manage their businesses. As a bank for enterprising people, it is essential to support innovation and the development of a startup ecosystem, so that it is easier for entrepreneurs to do business in our country."
Ebriza is was one of the finalists of Startup Avalanche 2017, the annual competition for early-stage  startups organized in Cluj-Napoca by Techsylvania and Risky Business. The company was also part of the first startup acceleration program launched by Risky Business Cluj. The software is already used by more than 100 companies in Romania and from abroad.