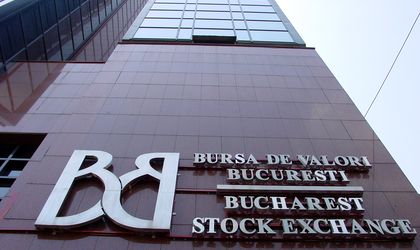 Banca Transilvania, Fondul Proprietatea and Romgaz registered the biggest volume of share transactions on the Bucharest Stock Exchange (BVB) in November.
Thus, the value of transactions of Banca Transilvania shares exceeded RON 358.6 million, followed by Fondul Proprietatea with RON 89.2 million and Romgaz with RON 72.5 million. The fourth and fifth places were held by OMV Petrom and BRD with over RON 48.6 million, respectively RON 34.6 million.
On the alternative transaction system the first position is held by Deutsche Bank with RON 4,12 million, followed by Bucur Obor Bucharest with RON 1.22 million and Hotel Company Intercontinental with RON 1.01 million.
Since the beginning of the year, the total value of transactions on all the markets administered by BVB reached RON 10.4 billion, through 911,499 transactions. The average daily value was over RON 44.7 million. On the main segment, the shares transactions value exceeds RON 8.34 billion, with 85 issuers and 38 intermediaries. Also there were bonds worth over RON 1.34 billion were traded.
On the alternative transaction system, since the beginning of the year, over RON 197.2 million shares were traded, from 292 issuers and 32 intermediaries.
Georgiana Bendre