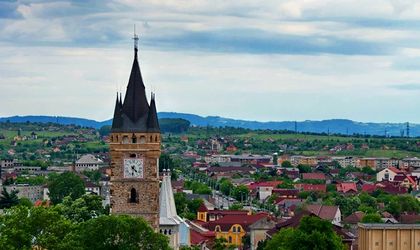 Baia Mare has won the title of Romanian Youth Capital, after beating in the final Iasi and Satu Mare, in a competition that also drew bids from Alba Iulia, Galati, Ploiesti and Suceava. Baia Mare will begin its mandate on 2 May 2018. 
The title was awarded on Saturday, 11 November in the city of Bacau, current title holder, at the Youth Summit event. The event is carried out under the high patronage of the Romanian President.
"We are happy that Baia Mare was chosen the next Youth Capital in Romania with #UTurn, the concept picked by us. This title is not ours, but of the Baia Mare youth. We'll see you next year in Baia Mare, the Youth Capital in Romania 2018-2019," Daniel Orza, Baia Mare representative said.
Baia Mare will carry out its mandate between 2 May 2018 – 1 May 2019. The title also comes with an EUR 50,000 prize, offered by Romanian Commercial Bank. These awards are a starting point for the funding of the projects proposed by the title winner as well as a resource to use to attract additional funds.
#UTurn, the concept presented by Baia Mare, aims to test a one-year program aimed at creating opportunities for youth, so that they can be active and determined to stay in the city and get involved in their community. The program will receive support from the local authorities, youth NGOs, institutions and the business environment.
The title was awarded by an independent jury, made of representatives of the youth NGOs, the private sector and youth organisations of the political parties in the parliament. The criteria took into account the motivation, clarity of the vision, mission and objectives as well as the correlation of the projects proposed with existing  public policy strategies and documents.
The competition, which is modelled after that which sees cities hold the title of European Youth Capital and was created after Cluj-Napoca won the title in 2015.