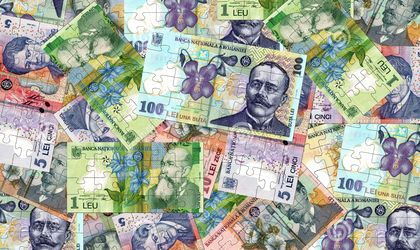 The back payments for the loans over RON 20,000 went slightly down in October to RON 25.265 billion compared with September, according to the Credit Risk Center within the National Bank of Romania, according to Agerpres newswire.
These back payments that the Credit Risk Center collects represented 9.03 percent of the total debts of the clients to the banks in October.
Out of the total amount of the back payments, 89.26 percent, meaning RON 22.553 billion, are unpaid loans for more than a year, a stagnation compared with the previous month.
However, the number of clients with back payments at banks grew in October compared with September from 179,037 to 180,916, but it remains under the registered level a year ago, when there were 205,533 debtors.
The number of enquiries at the Credit Risk Center grew from 95,786 in September to 108,675 in October and also under the number registered in November 2015 (115,326).
In the case of individuals, the back payments of over RON 20,000 slightly increased in October compared with September by RON 14 million up to RON 5.598 billion and represented 5.44 percent of the debts.
Georgiana Bendre