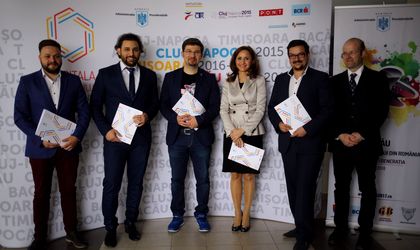 Bacau Municipality and Young People Federation from Bacau, together with the Governance Board for Young People Capital, comprising the Young People Council from Romania, Young People Federation from Cluj and BCR, signed on Tuesday the agreement for the establishment of Bacau as the Youth Capital of Romania.
Bacau will hold this title between May 2 2017- May 1 2018, aiming to develop the city through the involvement of young people and capitalize their potential.
At the same time, BCR will grant the municipality EUR 50,000, becoming the first official bank of the program.
The mission of Bacau is to support the young people's ideas by organizing local and national events and ensuring the infrastructure for activities for young people in different areas, such as education, culture, public participation, work and entrepreneurship, sport and health.
Both the municipality and the Young People Federation from Bacau aim to organize between May 2 2017 and May 1 2018 over 100 events and over 1,500 activities for 344,000 beneficiaries as well as over 1,800 volunteers.
"Young people are currently the main creativity source of Romania. We have the duty of harness it and encourage it, to not lose it so easily. We have to determine the young people to have faith that they can do something for the communities they were born in and grew in, to actively contribute to the Romania's development. We are extremely proud to support for the third year in row the Youth Capital," said Dana Demetrian, vice-president executive retail and private banking of BCR.
Bacau is the second city from Romani that will become the capital of the youn people after Timisoara.