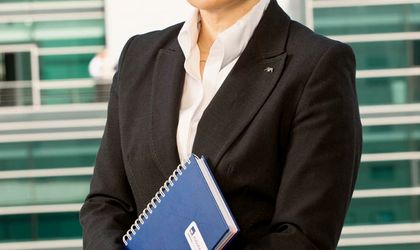 The French financial Group AXA present in Romania through AXA Life Insurance launched today an integrated communication campaign for promoting its latest savings and financial plan, targeting parents who want to ensure the financial safety of their children. The program called StartProtector was launched on the market this May and over 1000 insurance premiums have been written up to now.
The company also launched a program for parental counseling that will be implemented in 5 counties and Bucharest, coordinated by Urania Cremene, a parenting expert.
"This new insurance premium was planned to support the parents who are under daily pressure at work, but want the best for their children", stated Violeta Ciurel, CEO&President AXA Life Insurance.
Depending on the parents' options, the child will receive at the end of the contract the insured sum together with the profit participation fund, under a single payment, or through 3, 4 or 5 annuities. The minimum annual contribution to this insurance premium starts from RON 1200, or EUR 300. 
Axa Life Insurance plans to extend its presence in Romania, by increasing its office network from 15 to 100 in 2013.  The company has 2000 insurance consultans.
Approximately 100.000 insurance premiums have been signed on the Romanian market by parents interested in offering financial safety to their children.
Ovidiu Posirca