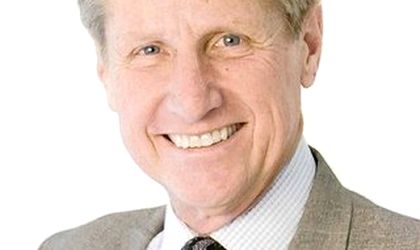 U.S. regulators may look at local real estate developer Avrig 35 as part of a fraud investigation of Russel Wasendorf (pictured), one of the the company's founding members. Wasendorf attempted suicide last week in the US, following news that his company, Iowa brokerage PFGBest, was missing more than USD 200 millions in funds belonging to customers.
He admitted responsibility for the fraud in a suicide note adding that the fraud went undetected for 20 years.
Although he has never actually been to Romania, Wasendorf set up Avrig 35 in 1999 together with Alexander Hergan, Mark Proskine, and other investors. The company is one of the main real estate players in Romania. Its local portfolio was worth more than USD 1 billion in 2007 according to Reuters, but has since lost some 70 percent in value.
Hergan, who leads the operations of Avrig 35 told Reuters, that he hopes "the drama in Iowa doesn't upset the firm's recovery" and will not "spill into the Avrig Group". "Avrig 35 was put into insolvency just recently but we've been successful in working our way out of this. We plan to pay down USD 50 million of our debts in the next two months. We have saved this company in the past year," he told Reuters.
Nevertheless, American authorities could come to Romania to look at Avrig 35 as part of their investigation. Hergan told Reuters that the company will fully cooperate.
"Of course we've thought about it, but we're not concerned. They could go after his assets, they could go after his shares in Avrig Group, but the other shareholders will buy them as the value is currently depressed," Hergan said.
"There is nothing we have to hide," he said, adding that he didn't believe Wasendorf's alleged misuse of PFGBest customer funds could be related to Avrig's financial problems.
Avrig 35 controlls some 60 local companies which own several plots of land. Some of the projects the real estate company has developed over the years locally include the Charles de Gaulle Plaza office building in Bucharest, the Iris Titan shopping mall and the Tower Center office project which although has been delivered three years ago is still empty.
Simona Bazavan