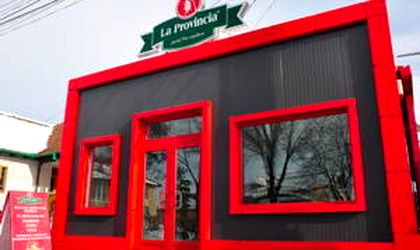 Local meat producer Avicarvil opened its first private store last week under the La Provincia brand in Babeni, Valcea county. The company's owner, Iustin Paraschiv, plans to invest approximately EUR 5 million in opening 100 such stores but did not say what the deadline for reaching this number is. He added however, that the company considers expanding its store network through franchising.
The outlets are positioned as proximity stores, having a sales area of no more than 150 sqm. The stores are supplied with poultry, pork, mutton, beef and other meat products produced by Paraschiv's companies.
Avircarvil was founded in 2008 after Paraschiv bought Oltchim's Agro Division. The businessman owns other companies like Ana si Cornel, Carmistin, Ladrisi Grup and Pajo Holding.  He explained that the expansion into retail comes as a natural step after his business now integrates agriculture, animal raising, fodder production, abbatoir and meat processing activities.
Simona Bazavan