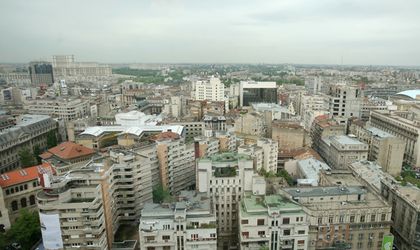 The average housing price at national level went up by 0.3 percent in March compared with February, up to EUR 1,200 sqm. The biggest price hikes are in Bucharest, Timisoara and Cluj-Napoca, according to an analysis of a real estate portal.
Timisoara occupied the first place in March with the biggest price hike among the big cities. The average value of listing an apartment, not matter the constructions year, was by 1.7 percent higher than the previous month, reaching to EUR 1,187/sqm. The average listing price for sale in the case of old flats gained 1.8 percent, at the same level with the increase in the new flats.
After the hike of 2.8 percent registered in February, the increase in prices in Bucharest was steady in March, so that an apartment can be currently acquired with EUR 1,316/sqm, which means a surplus of 1.1 percent compared with the previous month. The two market segments had a similar evolution. Thus, the housing units in the old flats increased by 1.2 percent, while in the new ones there was an increase of 1.1 percent.
Brasov registered last month the lowest margin in prices increase, respectively 0.3 percent, from EUR 1,013 to 1,016/sqm. The two main segments had a different behavior.
While the prices for old apartments rose  by 1.1 percent, the new ones became cheaper by 0.6 percent.
After a slight decrease registered in February, the prices of apartments in Cluj-Napoca grew in March. According to Imobiliare.ro index, the owners' expectations increased by 1.6 percent from EUR 1,460 to EUR 1,483/sqm.
Iasi was the only one among the analyzed big cities in which the prices of apartments registered a general decrease.