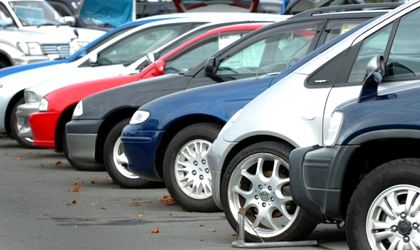 The Romanian auto market recorded growth in 2016, with sales in both new and used cars exceeding the figures posted in the past six years, a study by Autovit.ro shows. The study combined both public data offered by the Department of Driving License Regime and Cars Registration (DRPCIV) and data recorded by the car sale website, the largest in Romania.
Last year, around 95,000 new cars were registered in Romania, compared to 81,000 in 2015. With a figure of 297,000 cars, 47,000 more than in 2015, the sale of second hand cars saw the biggest increase. According to the car sale website, German cars put up for sale were the most popular.
The market of new cars recorded growth for the third time in a row and posted the biggest increase since 2010. If in 2013 a total of 58,000 new cars were sold, in 2016 the figure went up by 60 percent, to 95,000, data posted by the DRPCIV shows. September was the best month for this sector, with over 12,000 new cars registered, and February was at the opposite end, with only 5,000 new cars. An important impact was brought by the Rabla Program, which supports car owners who want to retire their old cars by providing them with a voucher to be used towards a new purchase old cars. Although it started only in June and concluded on 20 December 2016, it was received very well and was supplemented several time, which provided a boost to the market.
The market of imported second-hand cars saw a record year, growing by 18 percent and reaching the threshold of 300,000 units, three times more than in 2011. The best month was was August, with over 31,000 registered cars, and January was at the opposite end, with 17,000.
"We gave in 2016 too an increased attention to the increase of partner dealers in order to reach users with as many auto offers, both new and used. Working with authorized dealers that can offer, alongside guarantee also a service record of the cars, Autovit.ro offers extra trust and security to buyers," Cristian Cojocaru, Autovit.ro Sales Manager said. 
On Black Friday, in 2016 Autovit.ro sold cars with a value of EUR 1.7 million. The most expensive car sold was a Ferrari California valued at EUR 138,600.
Georgeta Gheorghe