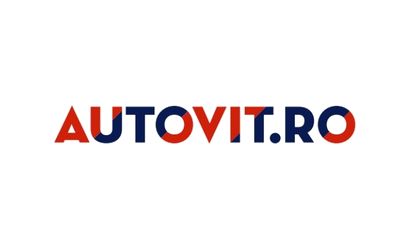 According to an analysis done by Autovit.ro, the sales of new and used cars have reached a record high in 2017 in Romania.
There were over 100,000 new cars and 1.1 million used cars sold last year. By comparison, in 2016 only 641,909 used cars were sold.
New car sales reached the highest level in the last eight years and the segment was in its fourth consecutive year of growth.
Imported used cars had the most sales in recorded history, having had a 74 percent growth from 2016, reaching half a million units. The previous highest point of this segment was reached in 2008, when 300,000 units were registered. On the other hand, the weakest year was 2011, when fewer than 100,000 units were traded.
Compared to previous years, the Rabla programme had a smaller impact on the auto market in 2017 – less than a quarter of acquisitions were made through the programme.
On the other hand, subsidies given for the purchase of electric cars have boosted this segment, as 500 people applied to buy such automobiles, while the demand had barely reached 50 applications per year in the past.
Andrei Bereanda, business manager at Autovit: "2017 was the year with the most auto records and the most transactions on the internal market. The elimination of the environment tax unlocked the used car market, so that last year had the most registrations for a number of auto brands. For example, the most registrations for new cars were seen by Dacia – with 29,974 units – and for imported used cars, by Volkswagen – 136,268 units".
Transactions of used cars on the internal market (re-registrations) also had a record in 2017, of over 496,000 units, much higher than the maximum reached in 2011 (411,000). This was the category that had the biggest growth since 2016 – 99 percent – as a result of the environmental tax being removed, which made it a lot easier for many Romanians to sell to another person inside the country.
In 2017, Autovit.ro published over 250,000 new classified ads, and had the most offers in March, followed by October and May. Over 6,000 units were reported as sold in March, with a total value of EUR 55 million.
Bereanda added: "Volkswagen, BMW and Audi were the most popular in 2017, and they had the most sales on Autovit.ro. The top 10 brands on the website were the same ones as in 2016, which shows that Romanians have clear preferences when it comes to car manufacturers. BMW had the largest sales value – Romanians bought cars made by the Germany company worth over EUR 100 million".
The most popular car models were Volkswagen Passat, Audi A4 and Volkswagen Golf.
Owned by OLX Group, Autovit.ro is the biggest online platform in Romania dedicated to the sale and purchase of new and used cars, with over 1000 specialised sellers (dealers) and 2 million unique monthly visitors, according to SATI.