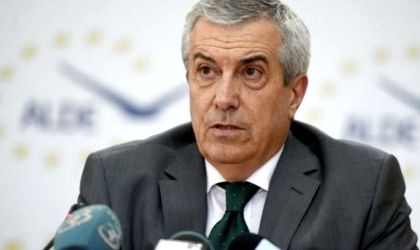 The leader of Austria's NEOS Party (The New Austria and Liberal Forum), Beate Meinl-Reislinger, is officially demanding the exclusion of Romania's ALDE party, led by Calin Popescu Tariceanu, from the European ALDE group (Liberals and Democrats Alliance). The reason she gave was ALDE's refusal to withdraw from the current Romanian government coalition and the continued collaboration with the PSD party, which is "shaken up by corruption scandals", according to G4Media.
Meinl-Reislinger sent a letter to the European ALDE leaders, requesting that Article 9 is applied for Calin Popescu Tariceanu's party. Article 9 refers to the exclusion of members who "act against the group's interests and values".
The Austrian politician said in the letter that Romania's ALDE should have at least distanced itself from PSD or leave the coalition altogether. Furthermore, all Austrian parties have been pressuring the leader of the Austrian socialist party to adopt a similar position against PSD.