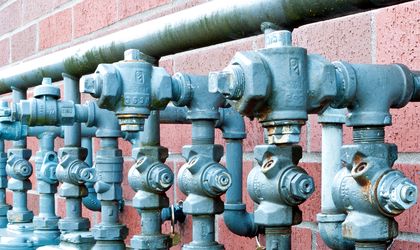 Austrian engineering firm Habau signed a EUR 4.5 million contract for building a section of the Romania-Bulgaria gas pipeline under the Danube River, according to OneStopBrokers. The deal was signed last week in Sofia by Bulgartransgaz and Transgaz, the transmission system operators of Bulgaria and Romania, and Habau PPS Pipeline Systems, in the presence of Bulgaria's energy minister Temenuzhka Petkova.
The 25 km link between Bulgaria and Romania was originally meant to be launched in 2013, but it was delayed due to technical problems experienced under the Danube. The last stage of the project is the construction of a 2.1 km river section. "These 2 km turned out to be the most difficult," said Petkova.
Habau now has four months to cross the Danube, which would allow the pipeline to become operational later this year.
The project will connect Giurgiu (Romania) and Ruse (Bulgaria) through a new two-way high-pressure natural gas pipeline. The pipeline will have a maximum capacity of 1.5 billion meters cubed per year.
Andreea Tint