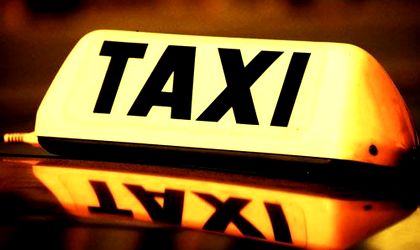 While the transport industry is lamenting over the EUR 280mln they are losing daily on account of the bad weather which is closing roads left and right, you won't hear cab drivers complaining in Bucharest.
Since the snow started falling in the capital at the end of last week, taxi drivers have made enough money for an entire month. Bucharest inhabitants leave their cars at home, afraid of the weather, and as a result taxi orders have tripled and even quadrupled.
"I am very satisfied and all the taxi companies are very satisfied. For the taxi industry, winter and snowing can be very profitable. The number of orders is three times or even four times greater than on a regular day", according to Georgeta Puiu, general director for Mondial.
Lucian Marin, director for Meridian, says the number of orders tripled and would've went even higher if the taxis could have reached all the streets.
"Some of the orders couldn't be filled, because we can't reach all the streets, not because of the snow itself, but rather because of blockages", Marin said.
Furthermore, January is a weak month usually for cab drivers, but the recent winter weather saved the situation.
Another professional group that has no problem with the heavy snows are the farmers. Daniel Constantin, minister of Agriculture, argues that the snow came just in time to help farmers. Asked if the govermment is going to give out help to farmers who were affected by the weather, the minister replied
"During this time I think producers had benefits, because I checked and I keep up-to-date with maps, the quantity of snow. There were two threats at a national level: lack of humidity, which was becoming a real threat since we had humidity reserves in September and October but they were dwindling. Now we have this snow which came at the right time because of this reason. The second danger was frost, which is set to come. If we didn't have snow, the plants would've been exposed and the entire yield was at stake".