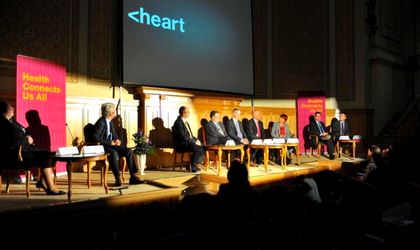 Astra Zeneca Romania, a bio-pharmaceuticals company, has launched today, in Romania the CSR program called "Young Health", that wants to increase the awareness regarding cardio-vascular disease on the youth. This programe has been promoted by AstraZeneca worldwide and around 500.000 people between the ages of 10 and 24 will benefit from his initiative by 2015.
In Romania, the program will expand on a three year period and will involve 50.000 high schools students through an information campaign and the promotion of physical exercise. Astra Zeneca Romania will contribute with a sum ranging between USD 300.000 and 500.000 for this program.
The program is developed under the slogan I sport and will be implemented by AstraZeneca in partnership with Junior Achievement Romania and The Romanian Heart Foundation, with the support of the Romanian Cardiology Association, the Public Health Ministry and the Romanian Education Ministry.
"Romania ranks 3rd in the world regarding the mortality rate caused by cardio-vascular disease; data shows that 2 out of three Romanians die from this disease. In addition, 1 in 3 Romanian suffers from hypertension and approximately 7 million Romanians suffer from cardio-vascular disease. This program will allow us to improve the health status of a generation", stated Radu Rasinar, president AstraZeneca Romania.
Dan Gaita, president of the Romanian Heart Foundation, explained that 150.000 Romanians die from cardio-vascular disease every year. A similar value is also recorded in countries like Poland or France. However, the population of these countries is double or triples the size of Romania.
Ovidiu Posirca