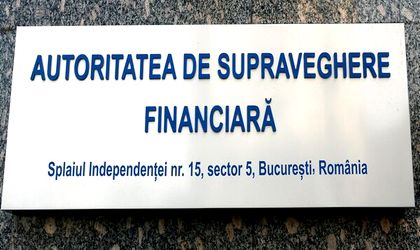 The Romanian Authority for Financial Surveillance (ASF) Council approved during Wednesday's meeting the Euroins Romania Asigurare- Reasigurare's social capital increase by RON 200 million, from RON 230.5 million to RON 430.5 million and the change of the constitutive act, according to Agerpres.
The president of ASF, Misu Negritoiu, said recently that the situation is being corrected at Euroins, following a capitalization commitment and that from the complaint perspective, it improved its position.
According to an ASF report, Euroins registered 54 unique petitions in the first semester of this year, a drop of 42.1 percent compared with the same period of the last year, when there were 905 petitions.
Euroins Romania is a large insurance company that is part of the Euroins Insurance Group, operating in CEE and SEE. The group has a market share of approximately 7 percent in Bulgaria, Romania and Macedonia and over 1,200 employees.
Georgiana Bendre