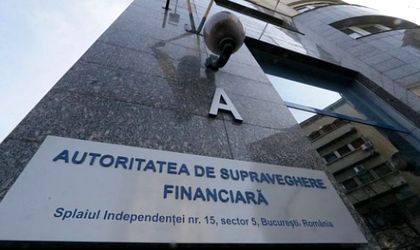 The Financial Surveillance Authority Council (ASF) has closed the procedure of financial redress of City Insurance.
"Within the meeting from yesterday of ASF the situation of Insurance-Reinsurance company City Insurance S.A was discussed and analyzed , in procedure of financial redress. The members of the Council were informed about the redress of financial stability and the verifications regarding  approval of the loan of the main shareholder worth EUR 50 million," says the release.
Also, ASF established the appliance of a set of measures for six months since the decision for the head of City Insurance, through which the authority will monitor the investigation manner of the RCA damages files, as well as the investments policy of the company.
The ASF council decided the opening of financial redress procedure of City Insurance in April 2016.