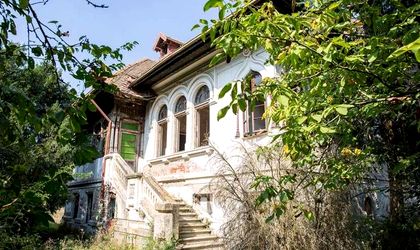 Artmark Historical Estate (AHE) marks this year a 30 percent increase in the value of its portfolio, to EUR 125 million.  
"We want to strengthen the market leader position of Artmark Historical Estate on the niche of historical properties through better coverage at national level. We are witnessing an increased interest of the local investors, and lately of the foreign ones, for the architectural treasures on the territory of Romania. The potential offer is about 1,000 historical properties, but most of the former extra-urban bourgeois residences (castles, palaces, mansions) are obliterated and are still waiting to be rediscovered and re-introduced into the real estate circuit, "said Constantin Prisecaru, managing partner of Artmark Historical Estate.
In this context, two regional development directors join the team. Ionut Morariu and Cristian Soaita will expand the company's network of collaborators, identify their target properties in Muntenia and Moldova, respectively in Transylvania and Banat, and will coordinate their promotion strategy.
Cristian Soaita has managed Coca-Cola's regional business for seven countries in Central and Eastern Europe and has extensive experience in the sales departments of multinationals such as Procter & Gamble and Heineken.
Ionut Morariu worked for 15 years as a journalist in some of the most prestigious media companies on the local market. Specializing in the business press, he signed materials for Adevarul, Ziarul Financiar, Gandul, The Money Channel, Antena 3 and Realitatea TV.
Artmark Historical Estate is a division of the Artmark Group. Established in 2015, AHE is a beautiful segment of the residential market, the historical and art properties, such as palaces, castles, mansions and villas that marked the history of Romanian space.