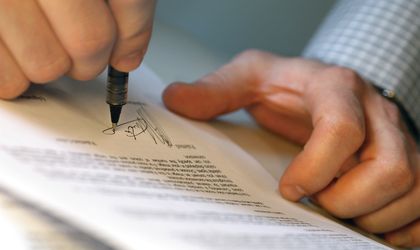 Around 743,000 people filed the single fiscal declaration, which was introduced this year. The declaration replaces seven tax returns previously used to declare income, such as self-employment or rent. The deadline for submitting the declaration was July 31. 
The compliance rate is not high, as the single fiscal declaration must be submitted by around 1 million people. Those who did not file the statement within the legal term will receive fines ranging between RON 50-500. According to former ANAF President Gelu Stefan Diaconu, many of the people who did not submit in the term could be from the rent income category.
"About 734,000 people have submitted the Single Declaration, of which over 256,000 online," Romanian PM Viorica Dancila announced. The Ministry of Finance previously announced, on July 25, 6 days before the July 31 deadline, that by then the single fiscal declaration had been submitted by more than 600,000 individuals, of which 190,000 were submitted online, 3.5 times more than last year. "
The unique statement can be submitted online through the application that can be accessed at https://declunica.anaf.ro/. Each individual can use the username and password of their Virtual Private Space account, via a qualified digital certificate or through the website  e-guvernare.ro. The single fiscal declaration may also be filed in paper format directly at the ANAF tax administration, or by post, by registered letter with acknowledgment of receipt.
The unique declaration is filled in and submitted by individuals who earn, either individually or in association of association, an income in Romania and abroad,  and those who owe income tax and mandatory social contributions. Individuals who do not earn income and choose to pay their health insurance contribution are also required to submit the Single Declaration.
Starting with 2019, the single fiscal declaration will be filed online only, according to the tax legislation in force.