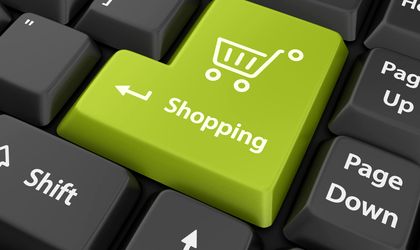 The e-commerce market in Romania will exceed EUR 2.5 billion this year and this figure could double until 2020, says the Romanian Association of Online Stores from Romania (AMRO). Out of the 28 members states of EU, Romania is on the last place on digitalization and the progress is rather slow.
Romania had good growth perspectives in the following period due to the development measures of the communications infrastructure, but also growth in digital skills, as shown in the intermediary report on the digital sector from EU, published recently by the European Commission.
In DESI report 2017, Romania is part of the countries cluster with low performances, together with Bulgaria, Greece, Italy, Croatia, Poland, Cyprus, Hungary and Slovakia. On the other hand, Denmark, Finland, Sweden and Netherlands are the most advanced digital economies from EU.
Romania has the highest share of Internet subscriptions from EU and the mobile services on broadband is growing. Although Romanians use intensely the socializing network and video calls, they are reluctant regarding the online transactions, registering one of the lowest EU levels on online shopping and online banking services, according to the report. Only 56 percent of Romanians use internet on a regular basis.
"Online commerce can develop on a digital solid infrastructure and having a population with good digital skills. The good news is that we have favorable growth perspectives in both directions, which enables us to anticipate a doubling of the online commerce until 2020," said Florinel Chis, executive director at Romanian Association of Online Stores.
The report focuses on the progress registered by the member states in digitalization, combining quantitative data supplied by Digital Economy and Society Index (DESI) and qualitative data on the specific policies of each country.