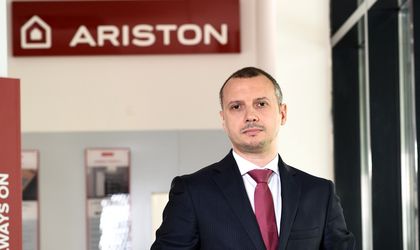 Ariston Thermo Romania, the maker heating stations and electric boilers, has launched the new range of One products, formed of three models of heating stations on gas – Alteas One, Genus One and Class One.
"By launching Alteas One we want to offer our clients a higher control over the functions of the heating station. I observed in the last few years a higher demand  for smart products, which can be controlled remotely," said Catalin Draguleanu, country manager Ariston Thermo Romania.
In addition, the new models offer a controlled system of ignition, which can detect the auto-sense of the gas type and its debit, offering a constant heating, an advanced control and performances.
Draguleanu also added that in the last 5 years, the replacing market of heating stations increased  reaching approximately 35 percent of the overall sales. Nowadays the market is supported by clients who installed for the first time a heating system 10-15 years ago and now acquire the second one. Also, a quite important percentage is represented also by residential projects, which is in continuous growth.
According to the company, over 214,000 households disconnected from the public heating system in the last 5 years.