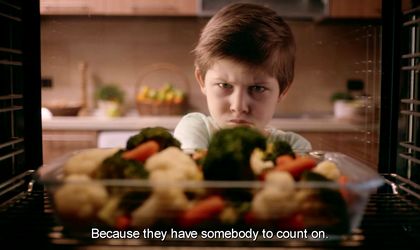 Electronic appliances producer Arctic has launched a new campaign together with McCann Worldgroup Romania, which focuses on the time that families spend together at home.
"The campaign has a strong emotional component because it celebrates the beauty within families and that happiness is not related to patterns of ideal portraits, but with the uniqueness of family members and authentic moments that they share at home, alongside with their daily heroes. For them, nothing seems impossible, especially when they have who to rely on and Arctic is standing beside Romanians for more than 45 years and knows their habits and routines better than anyone, so it became part of the their family," said Andreea Lazaridis, senior brand manager of Arctic.
"The campaign brings up front the heroes of each family, heroes who always manage to turn a simple moment into a homey one, the one that comes to define and provide lifelong landmarks," said Simona Suman, senior copywriter at McCann Romania.
The campaign will run for the entire year and consists in a mix including TVCs, digital & social media activations, PR projects, special print and online activities, in-store promotion actions and co-branded campaigns with retailers. Also, for the next period, the #povestidininterior (storiesfrominside) platform will be launched and will consist of an app which invites fans to write stories connecting them with Arctic.
Romanita Oprea