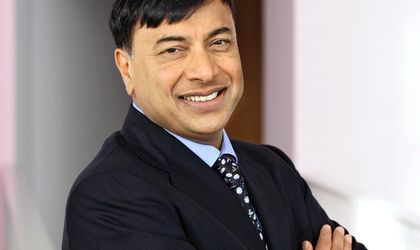 ArcelorMittal Galati, the steelmaker controlled by Indian billionaire Lakshmi Mittal, has reported losses of about EUR 334 million in Romania last year, representing some 40 percent of the total year's business.
The company's financial results were influenced by the over 50 percent decline in business, owing to the decrease in steel sales worldwide as a result of the economic crisis, and the resulting price collapse. The company exports most of its output.
The steel mill's losses are the highest ever posted by a local company, and are even worse than the results before privatization, when it was losing USD 1 million a day and was regarded as a black hole in the economy.
Mittal's attempt to slash costs by making more than 4,000 people redundant did not help stave off the losses. The producer also inaugurated two new solutions to improve the efficiency of the primary flow.
The company commissioned a beach pit for hot metal at the torpedo ladles, and a new system of transporting and processing liquid slag from the steel melting shop.
In 2008, when the market was still booming, the Galati unit's business came close to EUR 2 billion and profit stood at EUR 165 million.
The four plants controlled by Mittal in Romania, in Iasi, Galati, Roman and Hunedoara, recorded EUR 424 million of losses together.
Dana Ciuraru