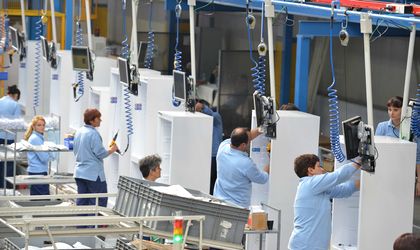 Turkish group Arcelik will hire 4,000 people at its new factory in Ulmi, Dambovita county. The group will invest around EUR 200 million in the factory, which will make wash machines, dish washing machines and microwaves.
The factory will be built on a plot of land of 70 hectares, which was purchased by the company from a local. Ulmi has a population of around 4,000 inhabitants.
"On Wednesday there was a public debate at Ulmi City Hall, regarding the building permission which is to be issued by the Dambovita County Council. During the meeting, Alexandru Oprea, president of the Dambovita County Council, said the permit will be issued within ten days. "From what I know from the investors, this is the largest factory producing washing machines, dishwashing machines and microwaves in Europe. The investment totals EUR 200 million, and will be built with green technology […] and will create around 4,000 jobs",Oprea said.
According to Oprea, the company hopes to start production 10 months after receiving the building permit. "For me, as county authority, is an extremely important moment and we welcome the initiative of the Arcelik group to make this factory in Dambovita county," Oprea told Mediafax.