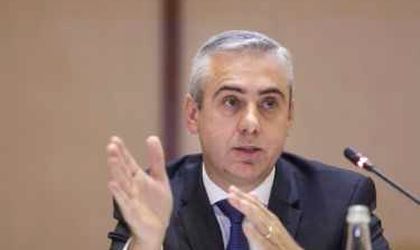 The Association of Generic Medical Drugs from Romania (APMGR) warns about the risk of disappearance of over 2,000 drugs from the market due to clawback tax that aims to increase to 30 percent. APMGR requests the differentiated computation of the clawback tax this year and the elimination of tax for generic drugs from 2018.
"The clawback tax is a tax on turnover for drugs producers and no company can survive much time with its level close to 30 percent. This means the destruction of local pharma market and the disappearance of some essential drugs for million of patients, especially for the chronic patients," said Adrian Grecu, president of APMGR.
In the first quarter of this year, the clawback tax reached almost 20 percent and the APMGR estimates that in the second quarter it will be 25 percent and until the end of the year, it can exceed 30 percent. The tax is growing due to the introduction of new molecules in an unconditional manner on the subsidized drugs list, without an additional budget, to which is added the diminishment of the ceiling for pensioners, as well as the special commissions that checked the validity of prescriptions.
From 2016 until April 2017, authorities added 42 new molecules on the subsidized drugs list, requiring annual additional costs of around EUR 70 million.