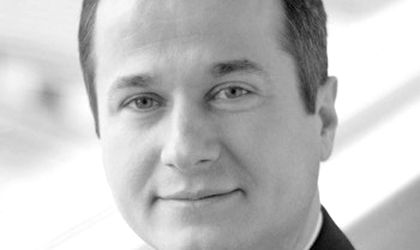 Antoniu Panait, managing director of Vastint Romania, will speak during the 17th edition of Realty Forum, the leading Romanian real estate event organized by Business Review on June 19 at Sheraton Bucharest Hotel.
The forum will bring together industry professionals and consultants alike to find out their take on how the market is evolving and their forecast on the segments promising the highest profits in 2018 and beyond that.
Learn how to book your seat at the forum.
The developer is currently working on the mixed-use project Timpuri Noi Square and the office project Business Garden in Bucharest.
In early April, Vastint said it had leased 1,700 sqm of office space to Romanian IT company Zitec at Timpuri Noi Squre (TNS).
Vastint complete the construction of the first two office buildings at TNS in 2017, adding 32,600 sqm out of a planned total of up to 100,000 sqm of modern, class A office and retail space as well as 50,000 sqm of residential area. Construction works for the next office building (20,100 sqm) started in 2017.
The developer hasn't announced yet when it will kick off the construction works for the residential component.