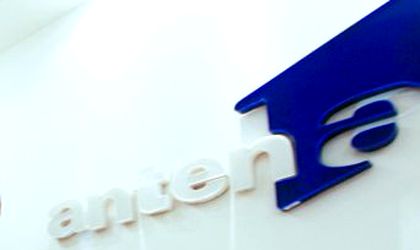 A dispute between Intact Media Group, which controls Antena 1 and Antena 3, and telecom company RCS & RDS, has flared after RCS&RDS stopped broadcasting via satellite the group's TV channels to its subscribers.
Intact Media Group accused RCS & RDS of "un-commercial practices" claiming the company decided "without informing its partners or subscribers beforehand, to take out from the satellite platform the Antena 1 and Antena 3 TV channels, starting at midnight, on April 20."
"Intact was in discussions for distributing its channels within the Digi network ever since March this year. RCS refused to sign an agreement with the media group on the grounds that the channels in question were declared free of charge for broadcasting. However, the obligation to broadcast the channels listed as must carry is only valid in the case of the cable networks," said the group, indicating that the law does not set the same obligation for the satellite networks. "Transmision in this case is made based on a commercial agreement between the broadcasters and distributors. The cable company thus proves it does not know the audio-visual law, claiming Intact Group to distribute the content of its TV channels free of charge, even when there are other legal stipulations which regulate broadcasting via satellite," said Intact.
On the other hand, the telecom operator also expressed an official statement, claiming that Antena Group urged RCS & RDS to cease broadcasting its via satellite if it does not pay an annual tax of more than EUR 7 million. "The deadline for the Antena Group demand was April 20, 2012, at midnight. If, after the above mentioned date and hour, RCS&RDS would have continued to broadcast the Antena channels, Antena Group would have resorted to all 'legal measures, including legal complaints'," according to an official statement of the telecom operator.
"It is for the first time over the past 8 years when Antena Group demands money in exchange for the broadcasting via satellite of the Antena channels. The financial demand would have compelled RCS & RDS to increase tariffs for the Digi satellite services. Our company has at the moment the smallest tariffs on the marketm directly correlated with the subscribers' purchase power. This is the reason why RCS & RDS cannot accept the demand of Antena Group since its employees would have to pay a substantially higher bill, without benefitting from any supplementary service," stated RCS & RDS.
In return, RCS & RDS has publicly demanded Antena Group the authorization to re-start broadcasting the Antena 1 and Antena 3 channels, with no supplementary fee.
Otilia Haraga