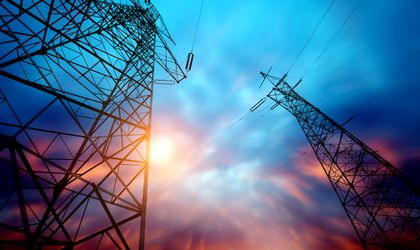 National Authority for Regulation in Energy (ANRE) said this Monday evening that the June suspension of the third quarter of this year's energy tender, for individuals and SMEs, was enforced because it didn't fulfill the necessary conditions, while the alternative to tender annulment would have generated bills increase.
According to the legislation, the universal service is the energy supply service for households and firms with less than 50 employees and an annual turnover under EUR 10 million, at a quality level and reasonable and non-discriminating prices.
ANRE said that the energy supply for the beneficiaries of the universal service represents approximately 12 percent of the overall average consumption at country level this season.
The authority said it took this decision as a result of some preparation stages of the acquisition of energy necessary for the clients to the suppliers in the issue (FUI).
The electric energy increased almost by three times last week compared with August 2016 as the delivery price reached to RON/MWh 570 on August 4.
ANRE says that the only options within the regulation framework that could be taken into account were the annulment of the tender, within the conditions of PCSU, the annulment of the tender by the OPCOM exchange or the suspension of the tender sessions organization on PCSU.
ANRE explains that it chose the third option so that in the next two months it could identify the reasons of the energy deficit registered in this market and the improvement alternatives of the regulation framework of PCSU.