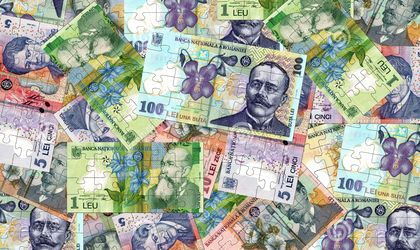 Authority for Consumer' Protection (ANPC) fined 15 banks with over RON 500,000 for incorrect commercial practices in advertising activities, requesting them at the same time to stop the practices, to correct the already closed contracts, to reimburse the illegal amounts and suspend the advertising campaigns.
The control to the 15 banks was developed during August 28-October 6 and focused on respecting the legal norms on the manner or means of advertising activities developed.
The 15 banks are: Raiffeisen Bank, Piraeus Bank, BCR, Bancpost, Unicredit, Credit Europe, CEC Bank, OTP Bank, BRD, Garanti Bank,Alpha bank, ING, Libra internet bank, Banca Transilvania and Leumi Bank.
In the case of Alpha Bank were found illegal practices to several types of credits, such as not mentioning the loan period, the effective annual interest, the total value payed by consumer and the value of monthly interests in any type of advertising via a representative example of interest rate, as well as the fact the consumer wasn't announced of the possible currency exchange rate fluctuations that might affect the amount that should be payed.
In the case of Credit Europe the focus were the flyers that didn't mention the interest rates. Also, other products and services offered by the bank were considered to distort the economic behavior of the average consumer.
In Unicredit the fine was applied for the advertising flyers regarding the real estate loans that didn't comprise information about the loan contracts or showed interest advantage 0 percent at the anticipated reimbursement, although it was already part of the law.
In Bancpost the control showed that in some cases a type of service was available for a limited period of type, but afterwards expanded, and also that in the case of an interest of a loan it wasn't mentioned if it was fixed or variable.
In Banca Transilvania the control team found some deviations from the contract for credit cards, such as tariffs differences in the advertising flyers and those from contracts or some important information for consumer written in small fonts and in a less visible place.
The BCR' advertising for loans for apartment acquisition didn't warn about the variation of the reference index, the fluctuations of the personal income.
Moreover, the advertising for BRD' property loans mentioned advantages that didn't actually exist.