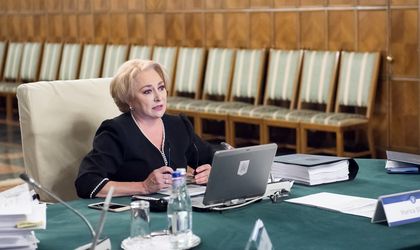 The Dancila government will have its second meeting of the week today at 1 pm, in order to pass some legislation that cannot be delayed, according to government spokesman Nelu Barbu. This will also be the last day of the extraordinary parliamentary session, and the Senate has scheduled a meeting for 6 pm.
The agenda of the government meeting is not available as of this morning, which also happened with the government meeting that took place on Tuesday, when political commentators feared that the government will pass an emergency ordinance for the amnesty and pardon of certain criminal convictions. No such ordinance was passed, but the same worries apply for today's meeting.
During the Parliament's summer break, the government can issue simple ordinances in areas that are not subject to organic laws, including EU funds, agriculture, healthcare, transport, finance, internal affairs, culture or communications.
Today is the last day when the government can issue emergency ordinance until Parliament is back in session, unless another extraordinary parliamentary session will be called upon later this summer.
Coalition leaders and members have said the government had no intention of passing any emergency ordinance related to criminal law.