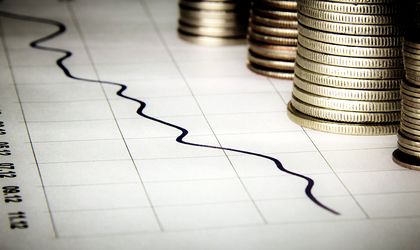 The annual inflation rate has dropped to -3.5 percent in May 2016, a 0.2 percentage points decrease over April's value, show data from the National Institute for Statistics.
Prices fell for a majority (66.9 percent) of goods and services in May as compared to April. A slight increase (0 to 2.5 percent) was observed in 19.8 percent of goods and services, while goods and services for which prices grew by more than 2.5 percent had a weight of 13.3 percent.
As compared to April, foods for which the largest price decrease were observed were eggs (6.27 percent), beans and other leguminous plants (down 1.51 percent). Increases were seen for potatoes (up 16.06), fresh fruit (6.22 percent) and tinned fruit (3.68 percent).
"May-16 CPI printed at -3.5 percent y-o-y, in line with market consensus and slightly above our call for -3.6 percent. It was the volatile food prices (particularly those of potatoes) that led to the difference versus our forecast; otherwise, there were no major surprises," a report by ING's chief economist, Ciprian Dascalu, reads.
When it comes to non-food products, drops were seen in detergents (0.04 percent), video devices and sporting goods (0.07) and gas (1.07), while prices for the total category were 0.09 percent higher over April 2016.
Among services, urban transport dropped 0.08 percent and other services by 0.9 percent.
According to Dascalu, this should be the lowest threshold for the inflation, as the VAT cut effects will start to wear off, however remaining in negative territory for most of the second half of the year.
"We currently expect the central bank to start policy 'normalisation' at the November 4 meeting (via a narrower standing facilities corridor), but there are significant risks of this being delayed to Q1 2017 given subdued headline inflation," the economist concluded.
Natalia Martian