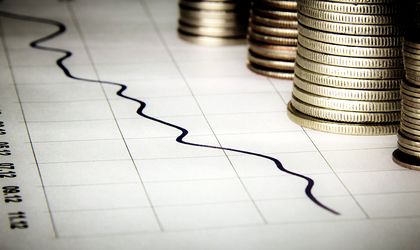 The annual inflation rate has dropped in April 2016 to -3.3 percent with prices for food seeing the largest decrease (7.39 percent) over the same month of the previous year, data from the National Institute for Statistics (INS) show.
The inflation has been on a descending path since December 2015, dropping every month by a few percentage points. In December, at – 0.9 percent, it had reached its highest point since June 2015, when inflation dropped into negative territory for the first time in 25 years at -1.6 percent.
"The April surprise vindicates our recent decision to cut our inflation forecast for the end of the year to 0.0 percent compared to the 1.0 percentin a Reuters poll and the central bank's projection of 0.6 percent. Moreover, we feel that risks to our call continue to be tilted to the downside, given the April surprise and possibly, an even softer path in administered prices (based on recent official statements)," said ING chief economist Ciprian Dascalu in a report.
The economist concluded that this should be incentive enough for the central bank to start the policy normalization process, seeing a 50 percent for it happening this year.
Some 66.7 percent of goods saw a drop in prices compared to April 2015, while 13.3 percent registered price rises over 2.5 percent. The remaining 20 percent of goods had price increases of up to 2.5 percent.
Compared to the previous month, consumer prices saw a 0.3 percent fall, with services seeing the largest drop, of -0.5 percent, followed by non-food products with -0.4 percent. Food prices, in turn, increased by 0.1 percent.
In the food group, prices fell most for eggs (5.85 percent) and beans and other legumes (2.35 percent). Potatoes were cheaper by 0.05 percent, and fresh fruit by 0.84 percent. Increases were recorded for sugar, bread and bakery specials, but not more than 0.8 percent.
Regarding non-food products, INS data shows 2 percent discounts on electricity. Price increases were recorded for fuel by 0.75 percent and footwear (0.36 percent).
In services, increases were recorded in charges to health care (0.19 percent), phone and air transport (0.14 percent) and slight decreases were recorded in hygiene and cosmetics services (0.12 percent).
Natalia Martian