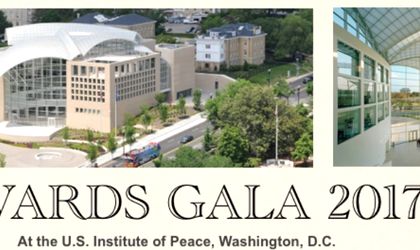 The fourth Annual Awards Gala by Alianta, a charity organization established as a nonpartisan alliance of Romanian and American organizations and professionals, will take place on September 22 at the United States Institute of Peace in Washington, DC.
Alianta will provide a series of awards for outstanding accomplishments for personalities that shaped the relation between the US and Romania.
President George W. Bush (Accepting on his behalf, Ambassador JD Crouch): Award for Contribution to the Romanian-American Alliance
On March 29, 2004, during President Bush's first term, Romania and six other countries joined the North Atlantic Treaty Organization in the largest expansion in the history of the alliance.
Lt. General Frederick 'Ben' Hodges: Award for his Contribution to the Romanian-American Security Alliance
In 2014, after decades of distinguished military service, Lt. General Frederick 'Ben' Hodges assumed command of the U.S. Army in Europe. In this capacity, he has worked closely with Romania and other allies to ensure a strong and credible U.S. presence in Europe, and to reconfirm U.S.' commitment to European security.
Under his leadership, USAEUR coordinated the largest Black Sea exercise in Romania — Saber Guardian 2017 –, highlighting the advanced skills and defense capabilities of the Romanian Armed Forces.
Professor Dennis Deletant of Georgetown University: Award for Contribution to Romanian Studies
Professor Deletant is the leading expert and published author on the history of the security apparatus in Romania and its role in suppressing dissent. Dennis Deletant is a Visiting Ion Ratiu Professor of Romanian Studies in the School of Foreign Service at Georgetown University and Emeritus Professor of Romanian Studies at University College, London.
The gala will also feature a fashion show with leading Romanian designers, such as Doina Levintza, Carmen Secareanu, Andra Turcanu, and Cosmina Englizian.
President of Alianta and US Ambassador to Romania, Mark Gitenstein (ret.), noted: "In addition to awarding our distinguished honorees, the Gala is about celebrating those who make the Romanian-American relationship one of the most steadfast alliances in the world today."
Location: United States Institute of Peace, 2301 Constitution Ave NW, Washington, D.C.
Time: 6-7:30pm – Cocktails. 7:30- 9:30pm – Dinner and Awards Program.