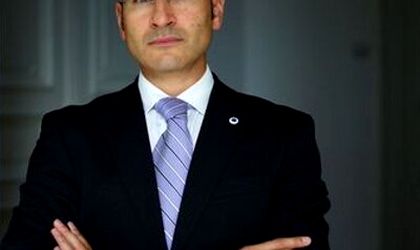 Aspen Institute Romania has announced that Andrei Tarnea, the executive director of the organization, has decided to step down after seven years.
Tarnea will focus on his new responsibilities related to the Romania – France Season with the Ministry of Foreign Affairs, the Ministry of Culture and National Identity and the Romanian Cultural Institute. He will further engage with his academic career and will serve as member of the board of ECAS.
"Under his leadership, the Institute has grown in reach, quality and impact. Our mission to encourage value-based leadership and a non-partisan conversation about the critical issues related to the "good society" has been best served by Andrei's passion and dedication. His energy and intellect opened new avenues of cooperation with broader segments of the Romanian society and within the thriving Aspen global network. New leadership, public policy programs and major international events were created under his mandate," said the organization in a statement.
Aspen Romania did not mention who will replace Tarnea.
At present, the president of the board is ex-MP Mircea Geoana, who is also the founder of Aspen Institute Romania. The vice-presidents of the board are Florin Pogonaru, the president of the Romanian Businessperson's Association, Marian Gheorghe, CEO of OMV Petrom and Roberto Musneci, senior partner at Serban & Musneci.