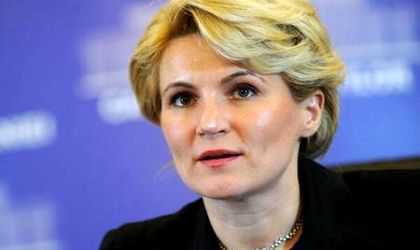 The president of the Initiative for Competitiveness, Andreea Paul, said on Tuesday that the average net salary in state companies is twice as large as it is in the private sector, but that state companies have a 40 percent lower productivity.
"This lack of correlation between the compensation of workforce and productivity is a warning signal. Things shouldn't stay like this. There should be a convergence between the two", Andreea Paul stated.
Moreover, she talked about the fact that "foreign companies manage to apply fiscal optimisation strategies, paradoxically, in the third most fiscally advantageous European economy.
We have the lowest fiscal burden in Europe and yet these companies are choosing to optimise fiscally elsewhere. And because our companies are not internationalised, they are unable to do the same, and that is why there is a profitability difference in favour of Romanian companies".
Paul also spoke about the national wealth, pointing out that since 1990 no evaluation of the financial and non-financial heritage has been done in Romania.
"We can't talk about the way Romanian capital is developed without evaluating the national wealth. This has not been done since 1990. At that time, it was 4 times larger than the GDP, but today we don't know. We know from BNR data that the financial asset stocks have grown 25 times since 1990, but we know almost nothing about the rest – about the agricultural capital, cultural capital or economic capital".