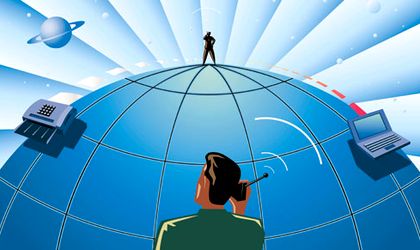 Revenues on the Romanian telecommunications market summed up RON 7.48 billion (EUR 1.6 billion) in the first half of 2012, which represented a 3.5 percent growth compared to the same period in 2011.
Fixed telephony and rented lines services saw an 11 percent drop compared to the first half of 2011, reaching values of RON 745 million and RON 133 million.
With the exception of the two above-mentioned services, internet access services hiked by approximately 16 percent, up to RON 1.1 billion.
Mobile telephony services also posted a slight increase of 0.1 percent up to RON 2.7 billion.
The services provided by re-broadcasters to the final user increased by 2.6 percent up to RON 796 million.
The revenues from inter-connection to mobile and fixed points posted 1.4 percent annual growth to the value of RON 999 million, and 14.6 percent respectively, to RON 341 million.
The penetration rate of fixed telephony has maintained at 24.6 percent of the population.
The traffic in public fixed telephony lines continued to drop in H1, 2012, compared to H1, 2011 by 8.7 percent, reaching 2.8 billion minutes.
The monthly average time that was spent on the mobile phone was 1 hour and 41 minutes, which is 10 minutes less compared to the same period last year. The length of one call was on average 3 minutes and 16 seconds.
In mid-2012, in Romania there were 5.5 million users who had electronic communication bundles, 68.8 percent more compared to the same period last year.
Of these, 3.77 million use 2-play packages, which represents 105.5% growth compared to the same period last year, and 1.73 million users of 3-play services.
Otilia Haraga