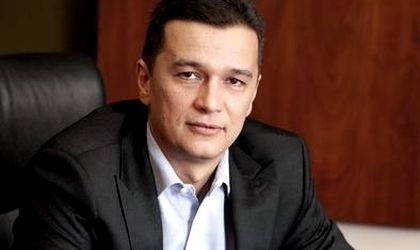 According to  National Authority for Management and Regulation for Communications in Romania (ANCOM), the gaps in mobile communications licenses granted in 2012 have been covered. 
"We have recently reviewed how operators covered mobile areas uncovered under the licenses granted in 2012 and which were identified as uncovered in the monitoring campaign in 2016. We have found on this occasion that the operators have fulfilled their obligations and all the almost 700 localities now have access to electronic communications services," said ANCOM head Sorin Grindeanu.
During the spectrum auction conducted in 2012, the authority required operators who acquired rights to use radio frequencies in the 1 GHz (800 MHz and / or 900 MHz) frequency bands in 2012 to cover a certain number of the 676 localities uncovered by broadband mobile networks in proportion to the spectrum resources earned. Thus, by 5 April 2016, Vodafone and Orange each had the obligation to cover 225 rural localities, Telekom Mobile 169, and RCS&RDS 57.
Monitoring campaign 2017
Between September and November 2017, the Authority's teams verified how operators fulfilled their UMTS mobile communications coverage, improved IMT family technologies (HSPA, HSPA +), or LTE or equivalent of the localities that were considered uncovered in the May-June 2016 campaign, or 90 localities (12 at Orange, 6 at Telekom Mobile, 72 at Vodafone).
As a result of the controls, ANCOM found that the three operators fulfilled their coverage obligations in all the localities that have returned under the licenses for the use of radio frequencies.