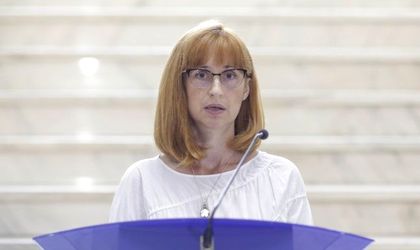 Prosecutor Anca Jurma has quit her interim position as the chief of the National Anti-corruption Agency (DNA) on the day when the prosecutors' section of the Superior Magistrates' Council (CSM) was due to discuss a proposal to extend her interim term.
Justice minister Tudorel Toader said on Monday that the CSM had received a statement from Anca Jurma where she said she would "withdraw her previously given consent".
"In this case, the section had no choice but to acknowledge her wish to withdraw consent, and we'll see what the section decides in a future meeting," said Toader.
Jurma had taken over the chief prosecutor role at the DNA on July 12, after the president signed the decree to dismiss Laura Codruta Kovesi.