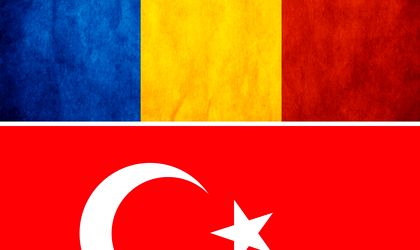 The failed coup in Turkey will have only a modest impact on the Romanian economy, as the level of integration between the two countries remains limited, according to pundits.
Ovidiu Posirca
There are some 14,000 companies with Turkish capital in Romania, with a combined share capital of USD 739.5 million, active in various sectors including retail and construction. According to statistics, total investments by Turkish companies in Romania, direct and indirect (made via companies registered in other countries), exceed EUR 4 billion.
"There are several companies in Romania with Turkish capital, which have made important investments in the local market and are currently growing and expected to continue their development in the future," representatives of Garanti Bank told BR. The lender is part of a Turkish financial group.
Romania 'can manage risks stemming from Turkish political crisis'
"Even in the event of a potential crisis in Turkey, the impact on the Romanian economy should prove to be manageable," Mihai Patrulescu, senior economist at UniCredit Bank, told BR.
At the end of last year, Turkey was the sixth largest exporting market for Romania and accounted for around 3.9 percent of the country's total exports. Meanwhile, the European Union accounted for 75 percent.
According to the Department of Foreign Trade and International Relations within the Ministry of Economy, Romanian exports to Turkey were down by 8.7 percent year-on-year to EUR 2.1 billion in 2015, while Turkish imports were up by 17.1 percent to EUR 2.2 billion.
In the first four months of 2016, Romania's exports to Turkey fell by 19.7 percent to EUR 766 million, while imports from the Balkan country had gained 20 percent to EUR 824.5 million compared to the same period of last year, according to provisional data from the Ministry of Economy
Turkey's total investment stock in Romania amounts to roughly 1 percent of the total foreign direct investments (FDI).
"Given this, a political crisis in Turkey would be more of a missed opportunity for Romania, which could benefit from a diversification of its exporting markets," Patrulescu told BR.
"When it comes to investments in financial instruments (i.e. sovereign bonds), the typical investor in Romania comes from the EU. However, the majority of investors in Turkish financial assets are US based. Therefore, in the event of a moderate political crisis, we expect Romanian financial assets to remain stable," added the economist.
Business as usual for Turkish companies in Romania
In the case of companies with Turkish capital that are active on the local market, the political crisis back home will not dent their operations, according to Neil McGregor, managing partner at law firm McGregor & Partners.
"We therefore think that implications for Romanian companies with Turkish capital are likely to be very few, with one exception. That exception is companies which do business selling travel to and holidays in Turkey, which have probably already felt the effects of the terrorist attack at Istanbul airport. We have not heard of any problems experienced by Romanian companies with Turkish capital caused by any of the Turkish government's recent legal measures in response to the security situation there," McGregor told BR.
Shortly after the crisis in Turkey erupted, the main associations of Turkish businesspeople in Romania swiftly organized a press conference in which they claimed that the economy would not be impacted by the failed coup.
Tamer Atalay, the head of the Romanian-Turkish Chamber of Commerce, went so far as to say that some journalists were wrong to claim Turkey wasn't a democracy.
"This country has a president elected with 51 percent of the vote. How can he (President Recep Erdogan – e.n.) be called a dictator? We love Erdogan and we love democracy," Atalay told a crowd of journalists in late July.
Representatives of Garanti Bank said that the lender's operations were not impacted by the international context.
"We will continue to grow on the local market on all business lines and further strengthen our position in the Romanian financial-banking system," said representatives of the bank.
 Strong Turkish retail and manufacturing presence
In the past 26 years, the Turkish investment community has constantly gained confidence in the local economy and entrepreneurs have opened businesses in various sectors. However, there are some areas that stand out, such as retail and manufacturing.
According to the National Office for Trade Registry (ONRC), the biggest Turkish contribution to the share capital of a local company was made by Dogan group, which controls locally the KanalD TV channel.
There is also the manufacturer of bearings URB Group, which has over 1,700 employees. Turks have also invested heavily in the wholesale of fruit and vegetables and in the production of food products.
 Romania's top political brass claim Turkey remains a strong ally
Both the president, Klaus Iohannis, and PM Dacian Ciolos issued statements shortly after it became clear that the attempted coup in Ankara had failed.
"Turkey is a strategic partner of Romania and an ally within NATO, and the stability of the country, based on respect for democracy and democratically elected institutions, is important for regional, European and international security," said the president.
PM Ciolos added that Turkey had to swiftly return to the constitutional order and the rule of law. Reactions from the leaders of political parties were fairly restrained, and the National Liberal Party (PNL) was among the few political organizations that publicly called for a return to democratic stability in Turkey.
Meanwhile, the former president Traian Basescu, now the leader of the Popular Movement Party, said that Turkey was an essential energy node through which natural gas from Azerbaijan and oil from Iraq flow into Europe.
"Turkey is the security buffer for the EU and NATO against Islam and the Russian Federation," wrote Basescu on his Facebook page.
In early August, the Turkish ambassador to Romania, Osman Koray Ertas, said that in recent weeks there had been some sort of "obsession" regarding President Erdogan and "unfortunately" this was also the case in Romania.
"Erdogan is not a monarch or some sort of emir of a country in which democratic principles are not present," said the diplomat.
Romania's top 10 export destinations in 2015 by share
Country                Percentage
Germany                    19.7
Italy                             12.4
France                         6.8
Hungary                      5.4
UK                                4.4
Turkey                          3.9
Bulgaria                       3.3
Spain                            2.9
Poland                          2.7
The Netherlands         2.5
Source: Department of Foreign Trade and International Relations within the Ministry of Economy – provisional data
 Romania's top 10 import sources in 2015 by share
Country                               Percent
Germany                              19.8
Italy                                      10.9
Hungary                                 7.9
France                                    5.6
Poland                                   4.8
China                                     4.6
The Netherlands                  4
Austria                                   3.9
Turkey                                   3.6
Russia                                    3.2
Source: Department of Foreign Trade and International Relations within the Ministry of Economy – provisional data
EUR 2.1 bln – the amount of Romanian exports to Turkey in 2015, down 8.7 percent y-y Source: Department of Foreign Trade and International Relations within the Ministry of Economy
EUR 2.2 bln – the amount of Romanian imports from Turkey in 2015, up 17.1 percent y-y Source: Department of Foreign Trade and International Relations within the Ministry of Economy