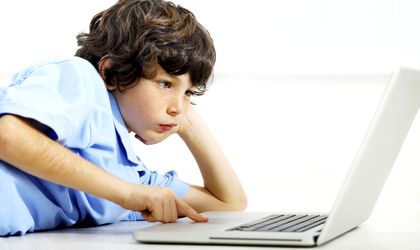 Half of Romanian parents treat the fever and pain of children aged 7-12 with drugs that are unsuitable for their age, according to a survey published by the National Society of Family Doctors.
Otilia Haraga
For 22 percent of Romanian parents, the greatest fear about their children's wellbeing is that they might contract a disease that would jeopardize their heath, followed by fears about the child's safety and then financial stability, according to the survey, carried out by Ivox on behalf of the National Society of Family Doctors, quoted by Agerpres newswire.
Respiratory infections are the most common conditions for children between 7 and 12 years old. Some 88 percent of children in this age band get a cold every year, and more than 38 percent as often as three times a year, according to the survey.
Treatments for cold, flu and pain place half of the parents of children above seven in difficulty, because there are no analgesic or antipyretic options aimed this age category. Two out of ten parents are therefore forced to give children treatment suitable for a younger age band.
Children's tolerance to drug administration also causes parents problems: 30 percent of children up to 7 accept the treatment more readily if it tastes nice, and 15 percent if it is easy to swallow.
The most frequent health problems for children between 7 and 12 are cold and flu, according to the survey.
The main fears of parents whose child is suffering from a respiratory infection are episodes of fever (in 52 percent of cases) and the risk of complications, such as pneumonia (44 percent).
Seven out of ten parents take the child for a checkup at the family doctor or pediatrician in the event of illness, according to the survey, quoted by Agerpres newswire.
Nearly one fifth of parents give their children drugs that have already been "tested" and have worked on other occasions. Only one in ten parents tries to let the child overcome the disease without drugs, preferring to give treatment only if the child gets worse, according to the survey.
When it comes to treatment, most parents (94 percent) choose drugs only at the recommendation of a doctor or pharmacist, and 10 percent also want the drug to be a trusted brand.
Disease has a significant impact on the wellbeing and behavior of children. More than half of kids (55 percent) lack the energy and appetite for play when they are ill, while 32 percent suffer from a general malaise which does not allow them to carry out their usual activity. Apart from giving them drugs to counteract the fever and pain, parents try to help their children heal by spending more time with them (in 58 percent of cases), preparing their favorite meal (32 percent) and encouraging them to rest more when they are ill (39 percent), according to the survey, quoted by Agerpres newswire.
The research was carried out over July 11-18 on 471 parents with children aged between 7 and 12.