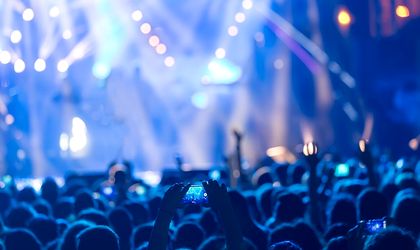 With annual revenues of over EUR 25 billion and employing more people than the film industry, the music business is receiving more and more attention at European level. Technological change and digitalization have brought radical shifts in the field and music execs are busy exploring new business opportunities.
By Romanita Oprea
In this context, Liveurope is an initiative supporting concert venues in their efforts to promote up-and-coming European artists. The platform works as a quality label awarded to live music venues committing to European diversity. Its objective is to help young European acts get bookings across the continent and reach new audiences. Established in 2014, the Liveurope platform is the first initiative of its kind in Europe, a membership organization, bringing together international concert venues across the continent.
The platform is coordinated by Ancienne Belgique, an internationally acclaimed concert venue in Brussels. Member venues are selected for their dedication to booking European talent, as well as their professional infrastructure and international reputation.
Liveurope provides financial support to member venues proportional to their booking of emerging, non-national, European acts. The purpose is to give established concert venues the opportunity to host emerging artists every year.
The venues, in turn, are completely autonomous in their choice of scheduling and booking artists, as long as the acts are both emerging and European.
The initiative is supported by Creative Europe, the European Union's framework program for cultural and audiovisual support. Liveurope was built on a progressive bonus mechanism: the more risks its members take on new bands from new territories, the more money they receive. From Copenhagen to Warsaw, through Ljubljana and Barcelona, Liveurope brings together 14 concert halls across the continent and has organized 1,300 concerts so far. They are considered references on the European live music map and serve an audience of more than 2.5 million people per year. In order for their show to qualify as a 'Liveurope supported' performance, artists need to meet certain criteria. Firstly, they must be based on the European continent and must have proven the dedication and aspiration for an international music career, but may not have been professionally active for more than five years. Moreover, artists must have published at most three professional studio albums, but must have provided a valid demonstration of a professional entourage. To be eligible to perform under the Liveurope framework, an artist must be from a country other than the one where the venue is based.
Working in concert: venue stipulations
Venues, meanwhile, must have been established for two years in their territories and, besides having good infrastructure, Liveurope representatives must be assured that they have had an impact on their region, because they are interested in quality venues that host both emerging European artists and also international performers. The venues have their own agendas, but they sometimes promote more emerging European acts or do so through special events. For instance, at Village Underground London, since the UK voted for Brexit – to which the venue owners, like most of the British creative community, are opposed – they have switched more towards European emerging acts, to take a stand, and, at the same time, also remain part of the Trans Europe Halls, which is another related project. "Our platform features different sized venues, from smaller ones such as MusicBox in Portugal and Bla in Oslo, which have a capacity of 200-300, to bigger venues such as Vega in Copenhagen and Aéronef in Lille, which can host 2,000-3,000 people," said Elise Phamgia, project coordinator for Liveurope.
Venue owners choose the acts that will perform live, because they know better what will work in their market. All the venues in the scheme promote contemporary music, with genres ranging from pop to electro and hip hop. "There is no particular music that stands out, in the sense that the purpose is not to promote a certain genre, but to promote music at large. There are no criteria relating to repertoire for the artists. In three and a half years we have managed to promote over 1,300 acts, which represents a 60 percent increase in European emerging artists playing the venues, compared to the period before the project was implemented," added Phamgia.
Moreover, from the 1,300, who span the genres, it's interesting to see the trends on the music scene. According to the project coordinator, electro blues is very popular in Lisbon with one local band going on to play one of the venues in Belgium, while a lot of emerging scenes stand out, such as Slovenia, with different labels, and the Belgium rap scene, which is currently booming. "We give a label to our venues, so that they can promote emerging European artists internally. The artists that get to play can reach new audiences, which is the main thing, because many of them tour a lot in their home countries, but struggle to get a break abroad and find external channels to promote them," said the representative. The inspiration for the project was the cinema sector, which has managed to flourish in recent years, thanks to the EU's Media Program, one of its successes being Europa Cinema – a platform/network of cinemas that use the same mechanism as Liveurope.
After this first successful phase, Liveurope was renewed in the new round of applications for EU-funded platforms and was ranked first out of 64 competing projects. "Now that the project has been renewed we want to do more and grow it. For us this is the main challenge in terms of booking artists: growing the number of nationalities enlisted in the program."
The right note: European legal and funding changes support music
Further efforts are underway to support the music business across the EU. On 14 February, after two years of collaboration with the European Commission, EU Culture Commissioner Tibor Navracsics announced that Parliament had approved preparatory measures for the pilot Music Program project, Music Moves Europe (MME). Supported by the 30 European associations and organizations that attended the meeting, the program will be allocated a budget of EUR 1.5 million to begin the preparatory phases of a specific law on music, similar to the process undertaken for the audio-visual law.
Support for the MME project from the European Parliament and the Directorate General for Education and Culture paves the way to create a legitimate music program that will facilitate larger investments in the sector, and increase the diversity and mobility of artists and their repertoire across national and European borders. The EU wants to create a financial framework for the music sector in Europe in the coming years, and the newly launched Preparatory Action by MME is intended to put ideas and projects to the test and to work out the general conditions of the future funding program.