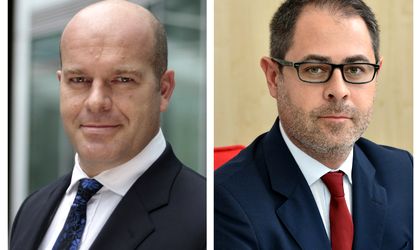 The local real estate market could see investments in new deals reaching EUR 1 billion in 2017, well above last year's level, according to Colliers International representatives.
Uncertainty is the name of the game for the European and global economy in 2017, and this will also impact investments in real estate transactions, Damian Harrington, head of EMEA research at Colliers International, told BR. Exactly how that will break down will most likely become clearer by the end of the first semester, although some trends are already shaping up.
Investments fell in 2016 with first-tier countries such as Germany, France and the UK posting the sharpest declines, as they are the first to approach the end of the growth cycle, he explained.  Having had a later start, second- and third-tier countries including Romania are now enjoying a final wave of investments before the end of this cycle. "The length of this, however, will be shorter, meaning that it will probably run into 2017 for Romania, but after that who knows? It depends on what happens with the broader global investment cycle, not just the European one," said Harrington. Brexit will impact the European economy, but the global economy is now also being altered by the prospect of Donald Trump as US president as of this January, he explained. "There is also the matter of different referendums and elections coming up in other big European countries in 2017. There is a lot of uncertainty. You can handle one or two, maybe three things at a time, but seven or eight as it looks like, I suspect this could curtail investment activity until at least H2 next year," he predicted.
While this doesn't mean that deals that are currently under negotiation will be affected, new deals may take a bit longer to conclude, he went on. The best case scenario for the entire Central and Eastern European (CEE) region in 2017 is that real estate investments will go up slightly, although this is a very optimistic scenario, forecasts Harrington. The worst case scenario is that they decline until there is more political certainty, he outlined.
Nonetheless, the forecast for Romania, in particular, remains positive, Laurentiu Lazar, senior partner of investment and valuation services at Colliers International, told BR – even more positive than it looked at the end of 2015. "My expectations for 2017 are based on the transactions we are currently involved in, with total assets worth around EUR 400-500 million. These are all transactions that could be closed in the first semester of 2017, some as soon as the first quarter. So the base for growth is much healthier now than it was at the end of 2015," he argued. Colliers International is also involved in a number of other transactions as a valuation service provider which he says leads him to believe that in 2017 the local real estate market could see investments in new deals reaching EUR 1 billion, above 2016's level. This year could be a tipping point for the market as new players could enter while some of the existing major investors could look into assets located in regional cities, he outlined. Should this trend develop, it would bring about a much-needed liquidity increase in the market, the lack of which is currently one of prospective investors' main concerns about investing in Romania, he added.