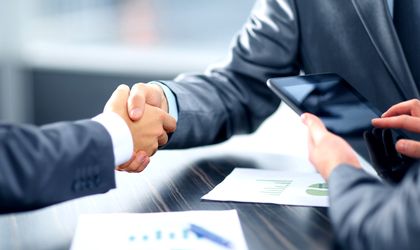 A controversial draft bill on the approval chain in Parliament would block any new privatization of a state-owned company for five years. While the initiators of the legal piece claim that the country's public finances can manage without the privatization of any new state assets, the state-owned enterprises have recorded mixed results regarding the implementation of corporate governance.
In mid-May, MPs initiated a draft bill that would exclude certain SOEs from appointing private managers. The list of companies banned from implementing corporate governance principles are in the defense sectors, but airline Tarom and shipyard Mangalia are also mentioned. The exemption would apply only to companies active in the weapons, ammo and war materials' industries. This project is still in its early stages and could still receive amendments.
Last month, the Social Democratic Party (PSD) put out another draft bill that would stop any privatization for five years. The draft bill, initiated by MP Serban Nicolae, would also allow the nationalization of shares and assets of companies found to have been fraudulently privatized.
"All analyses show that Romania is not in the situation to be under pressure to privatize (…) We are not in the beginning of 1990, there isn't an acute requirement for liquidities that could be covered through privatizations. Practically, Romania is not in the situation to make a strategic objective for economic development out of the privatizations and, on this backdrop, what has remained in the patrimony of the state should be better managed and the whole patrimony should be seen," Nicolae told Mediafax newswire. The MP added that Romania's privatization program was worth EUR 7.9 billion to date.
There is little data about the success rate of Romania's privatizations program in more than two decades so far. Out of the 7,726 SOEs that were privatized since 1990, 22.3 percent of them were still active and had more than 10 employees, according to a study published at the end of 2015 by The National Association of Entrepreneurs (ANA). The analysis was made by economist Cristina Chiriac.
Privatizations on the stock exchange, missing since 2014
BR got in touch with Fondul Proprietatea (FP), the EUR 2.4 billion closed-end fund managed by Franklin Templeton, to find out its perspective on the planned moratorium on privatizations.
"It's still too early to make a comment on this subject, considering that the draft bill is still in the early stages of the legal process, and changes can emerge," said FP representatives.
FP has been one of the strongest promoters of corporate governance in SOEs for more than 6 years, and the fund has constantly called on the government to bring more state-owned firms to the stock exchange. As of April, less than 30 percent of its net asset value (NAV) comprised of listed equities. The fund manages minority stakes in large SOEs, including Hidroelectrica, which accounts for more than 30 percent of its NAV.
The lack of appetite for new privatizations has been visible on the Bucharest Stock Exchange (BVB), considering that the last initial public offering (IPO) of an SOE took place in 2014. Roughly 3 years ago, Electrica, the electricity supplier and distributor, raised EUR 444 million from a dual-listing in Bucharest and London. This was the biggest IPO recorded in the history of the Romanian capital market, and since then, the pipeline for privatizations has remained dry.
Going forward, the government is carefully looking at the option of selling a 15 percent stake in Hidroelectrica, Romania's biggest hydroelectricity producer. The IPO would be worth up to an estimated EUR 1 billion, but authorities have delayed the listing till next year, and it's not clear if this deadline is final.
What does the "no privatization" mantra mean for investors?
Institutional investors in Frankfurt, London or Paris might raise an eyebrow if they see that Romania is planning to block all privatizations, considering the way in which key public enterprises have been plagued for years with allegations of corruption, nepotism and political intervention.
"The authorities should reenergize the stalled program for privatization and restructuring of SOEs to help improve overall SOE financial performance and reduce arrears," said the International Monetary Fund (IMF) this spring, following a staff mission in Romania.
Bruno Leroy, founding partner of law firm Leroy si Asociatii, says that any decision taken on blocking new privatizations has to respect EU legislation.
"Thus, we can say that the project initiated by the social democrats aimed at blocking the privatizations of state-owned companies will not positively or negatively impact the image of Romania for foreign investors.
Of course, one would expect to see a shift in the way the country is perceived in the eyes of foreign investors, but in reality, this is a decision that belongs to Romanian authorities (government and parliament) and should definitely be in line with EU rules and regulations. Furthermore, the Romanian state, through this suspension, would have the necessary time to reevaluate its portfolio and make smarter and better investments of its ownership," Leroy told BR.
The firm has worked on some of the biggest privatizations in Romania, including that of car maker Dacia, owned by French Renault, gas distributor Distrigaz, controlled by French Engie, Electrica and lender BCR, controlled by Austrian Erste.
Although privatizations could be blocked, the government is working on Romania's first sovereign wealth fund, which is planned to reach EUR 10 billion in assets under management by the end of this decade.
The Sovereign Fund for Development and Investments (FSDI) should in theory manage the most valuable companies in the state's portfolio.
Leroy suggested that the initiative to stop privatizations could be seen as a support point for the FSDI, but there are still numerous unanswered questions.
"The Sovereign Investment and Development Fund (FSDI) is still a project and we do not know exactly how this fund will be built, what its scope will be (governance tool for state-owned companies/support for SMEs). It is still very early to assess this project and get a clearer view of its repercussions as the strategy is not clearly defined yet," said the founding partner.
The wealth fund is set to have a starting capital of over EUR 400 million and will include between 25-30 companies that are profitable, listed or not, the minister of economy, Mihai Tudose, told News.ro in early May.
Tudose said there will be a dual-management system and the management will be private.
"It will be fueled with the dividends of state-owned companies, which will be the capital of this fund," said the minister.
Government officials said earlier this year that the fund will be used to finance the construction of hospitals, roads and factories in Romania.