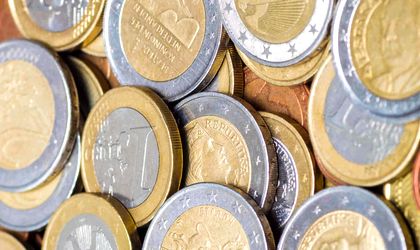 Although Romania has the chance to finance major infrastructure projects under the EUR 315 billion fund proposed by European Commissioner Jean-Claude Juncker, so far the country has been able to attract only EUR 25 million for projects developed by SMEs.
 Ovidiu Posirca
The whole idea behind Juncker's initiative, called the European Fund for Strategic Investments, is to help member states start projects that private sector investors would consider too risky without EU money.
The fund includes a EUR 16 billion guarantee from the EU and a further EUR 5 billion from the European Investment Bank. Next, the EIB can issue bonds for three times this amount and use the cash to co-finance projects alongside private investors, mobilizing EUR 315 billion in total.
Although Romania has submitted a list of large-scale projects such as the planned Iasi-Bors highway, worth EUR 7.5 billion, and a new subway line in Bucharest, which needs EUR 3.1 billion, none of these have been approved up to now.
According to a study commissioned by the European Institute in Romania (IER), Juncker's plan could help Romania's GDP grow by between 0.95 and 4.75 percent.
Low absorption rate in new EU programming period
Close to EUR 14 billion of EU money had been spent on improving the overall state of the economy by July, with funds being funneled, for instance, to the construction of roads and the training of Romania's work force.
Essentially, the financing is used to help the local economy catch up with its more mature peers in Western Europe. In the long run, this will also help build Romania's case in its attempt to join the Euro zone, which most economists agree will happen in early 2020, in an optimistic scenario.
However, the issue is that the authorities are currently scrambling to put everything in place so that Romania can start using the funds allotted under the 2014-2020 programming.
Cristina Ghinea, the technocratic minister of EU funds, turned political in late August, claiming that Romania had missed a window of opportunity in 2014-2015, during the mandate of former PM Victor Ponta, and failed to launch project calls under the new financial framework.
"Realistically speaking, there shouldn't be any reason for public hysteria. The EU average amounts to around 1.5 percent at the moment. The official absorption rates, as of May 31, were: Bulgaria – 0.07 percent; Cyprus – 0.23 percent, Spain – 1.87 percent, Hungary – 0 percent, Italy – 0.39 percent, Poland – 0.87 percent, and Romania – 0.18 percent," said Ghinea in late summer. He predicted that Romania would get EUR 3.6 billion from the European Commission, once all the management authorities for EU-funded projects are approved.
However, Ghinea failed to mention that Romania is still the second poorest economy in the EU so there is greater need for funds than in, let's say Italy, whose GDP per capita amounted to around USD 36,000, around four times larger than in Romania.
 EU financing opportunities for the coming years
Things are moving forward, however, and the government launched a torrent of projects calls in late summer for various areas, such as energy, education and entrepreneurship.
The Ministry of EU funds (MFE) has EUR 13.5 million for initiatives that aim to improve education in nursery schools. In a separate announcement, the MFE and Ministry of Foreign Affairs (MAE) had allotted EUR 30 million to programs for Romanians willing to relocate from abroad and start a business locally. Grants of up to EUR 50,000 were announced for members of the diaspora. Eligible business initiatives have to be run in Romania, but not in the Bucharest-Ilfov area.
In a separate call, the MFE said it had EUR 70.83 million for upgrades to the energy distribution network in the country, which includes the installation of smart meters in local homes.
With Romania now having been a member of the EU for close to a decade, specialists working with EU money have gained experience and international financial institutions such as the World Bank (WB) have provided training to ease the absorption of funds.
The WB has an ongoing memorandum through which it will provide technical assistance to Romanian institutions for seven years from 2016.
In September, the WB inked a EUR 50,000 deal to train evaluators for EU-funded projects for the integration of Romani people.
 Romania remains on watch-list of EU anti-fraud authorities
In 2015, the EU's anti-fraud agency OLAF carried out the biggest number of investigations in Romania into the use of EU funds managed in whole or in part at national or regional level. Investigators conducted 45 investigations, out of which 22 were concluded with recommendations. OLAF investigators targeted mainly the misuse of funds from the Special Accession Programme for Agriculture and Rural Development (SAPARD). These funds were made available in the pre-accession period for Romania and Bulgaria, which is also being investigated in similar cases.
The OLAF said that EUR 888 million had probably been disbursed to dishonest claimants in 2015, a slight decline from EUR 901 million in 2014.
The fraud allegations have touched officials in the Romanian Parliament. MPs Nicolae Paun and Madalin Voicu, alongside the former head of the tax administration agency ANAF have been put on trial in a fraud case involving EU funds that deprived the state of close to EUR 3 million. The project focused on the integration of Romani people.
 Absorption of EU funds under 2007-2013 budget*
Operational Program Amount reimbursed from European Commission Share of total allocation
Increasing Economic Competitiveness         EUR 1.96 bln           77.3%
Technical Assistance                                         EUR 146.5 mln          86%
Environment                                                       EUR 3.3 bln             74.8%
Regional                                                                EUR 3 bln                 77.9%
Human Resources Development                     EUR 2.2 bln           64.2%
Transport                                                            EUR 2.7 bln             64.6%
Administrative Capacity Development         EUR 170.5 mln           82%
Total                                                                    EUR 13.6 bln                71.7%
*As of July 2016
Source: Ministry of EU funds
EUR 25 million – the amount of financing approved under the European Investment Fund for SMEs in Romania with intermediary banks or funds