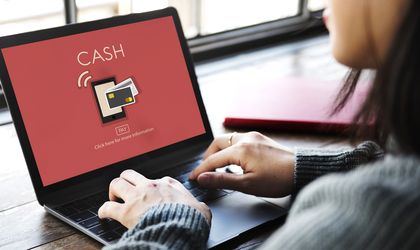 While Romania's major lenders are already investing in the banking of the coming decades, trying to adapt to the new generations who've grown up on Google and Facebook, some say a sizeable portion of their customers may still prefer old school, offline banking.
In the last couple of years, big banks in Romania have revealed projects responding to the emerging trends of the international banking industry.
The first such trend is digitalization, and local lenders are now trying to find the best digital solutions for their customers.
"Raiffeisen Bank's priority for the next few years is to deliver enhanced experience to our customers by developing capabilities on three pillars: digitization, simplification and data. By doing so, the bank wants to provide its customers with simpler, faster, more intuitive banking experiences," Raiffeisen Bank's president, Steven van Groningen, told Business Review.
"We will continue to invest in the digital transformation program by starting the development of the new internet baking/mobile banking application and also by digitalizing the internal flows in order to offer more products through online channels, like credit cards through internet banking and personal loans available on the corporate website www.raiffeisen.ro," he added.
But digitalization means a lot of things, and banks have different strategies to implement it. BCR, Romania's biggest lender in terms of assets, has launched on the local market George, the digital banking platform developed by its owner, Austria's Erste Group Bank, and turned dozens of branches across the country into cashless units. Several other banks have announced investments in overhauling their digital platforms, notably Raiffeisen Bank and Banca Transilvania, while ING has started to grant loans online.
"Investments in digital have just started. (…) If you want a digital revolution, the entire company must become digital, not just the tech or innovation department," Robert Anghel, head of digital channels at ING Bank, said last year, during the eighth Focus on Technology & Telecom event organized by Business Review.
Consumers' greater number of electronic devices, the digitalization of payments and the technology enhancing the portability of identities are some of the trends that will shape the banking sector in the years to come, experts say.
"At the same time, we are developing our actual mobile banking application, and we have introduced new biometric methods for authentication, touch ID and face ID, which will also be used for payment authorization, replacing our old method (through card reader). We want to be a more agile bank and we are proposing an increase above the market average," the Raiffeisen Bank president told BR.
"We are convinced that we can expect many further changes for which we need to be prepared and we will continue to invest in at least three areas: customer relations, training, and technology. Equally, we will need to allocate enough resources to comply with all the regulations that have been or will be adopted. So, there are many challenges now for banks, that will change the banking industry," he added.
But this new way of banking comes at a cost. Lenders in Romania have already cut around 15,000 jobs during the last decade, taking the industry to fewer than 55,000 employees, after years of breakneck expansion and tough competition for clients.
A strategic mistake, according to union leaders representing bank employees, who claim the digitalization strategy is not suited to Romania.
"Banks think only of preparing for generation Z – kids today have a greater appetite for this kind of online, distant relationship with banks. But here, in Romania, we lag behind developed markets. I think banks hurried too much to invest in new advanced systems, because the real clients in Romania belong to generations X and Y, are rather conservative and want to interact with real bankers," Cristian Mocanu, leader of Impact Union, told Business Review.
Bank employees' unions in Romania are preparing for a tough battle with managers to save jobs and obtain benefits for workers who are made redundant.
Photo courtesy: Dreamstime